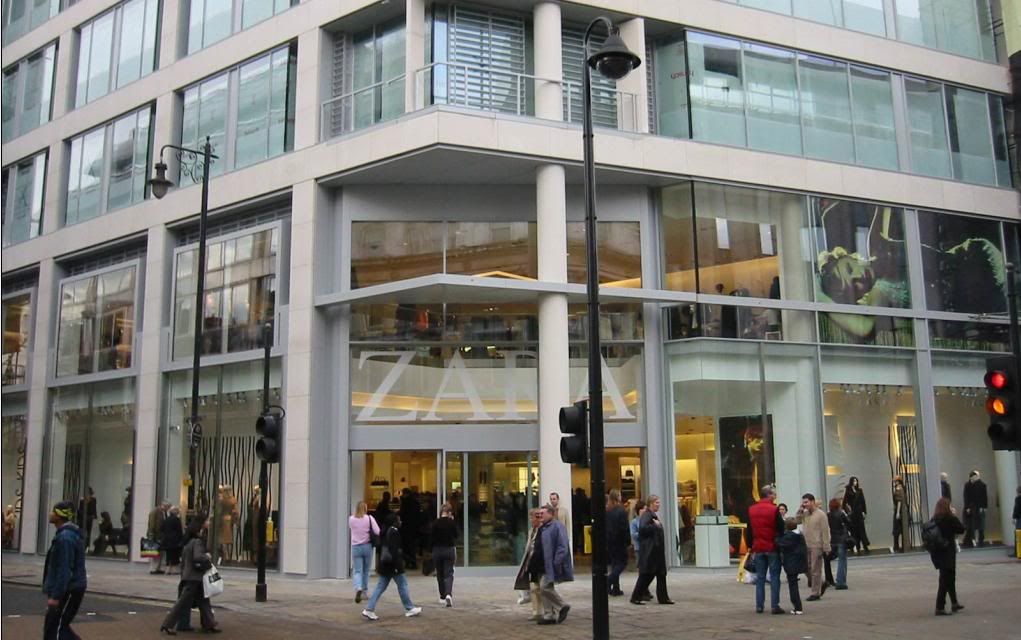 United Kingdom- The UK continues to lead the world as the most international
retail market, as Europe maintains its ability to attract the world's top retailers,
according to new research. And get into how large this Zara is.. they are
bringin in the pounds- literally.. While the US registered in 10th position globally,
with 39% of international retailers present.