ROBERTO CAVALLI SEEN WITH ANOTHER WOMAN
Scandalous! With the rumors of a split from his second wife, the designer is snapped yesterday laying under the sun with an unnamed woman. 50 Cent's P.I.M.P song plays on.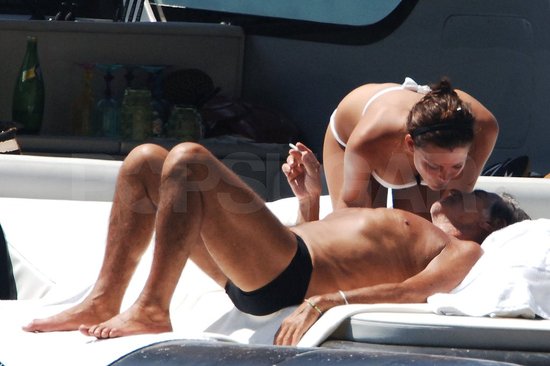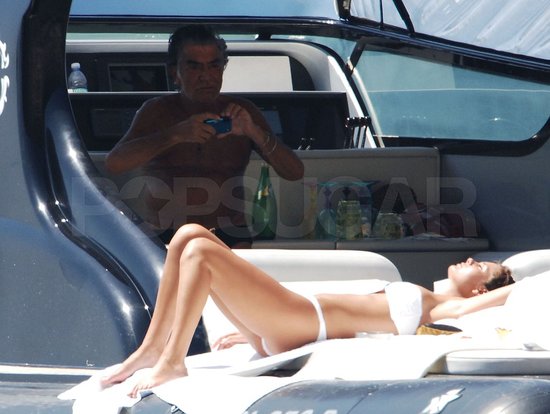 italy - just give me a second here to stop staring at the second image. it's a little creepy, yes? okay now that i've move on from it. here is designer roberto cavalli yesterday on a yacht in ponza, italy with a woman who is only identified as a "russian model."  (well there goes my "nah it could be his daughter" theory.) there has been rumors circulating that cavalli has split with his second wife of 28 years, eva cavalli, and seeing these photos of the designer getting his mack on with another woman just adds more fuel to the fire. eva, however, is also roberto's business partner, but if the rumors are true it appears to have no affect with their work relationship as the two recently walked on the runway for a bow together in june. kudos for them for keeping it civil. well, then, with that said i leave you more photos of this sexy pimp, er, i mean designer.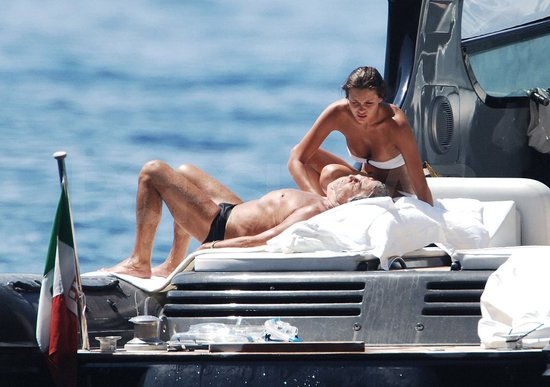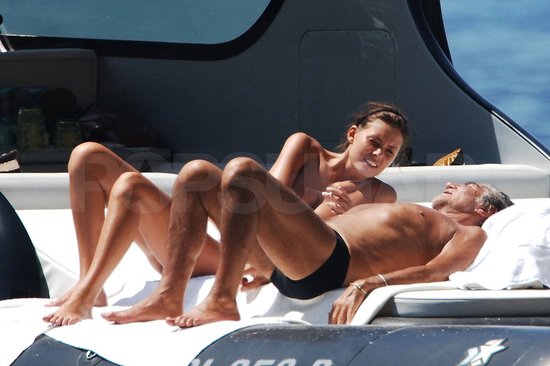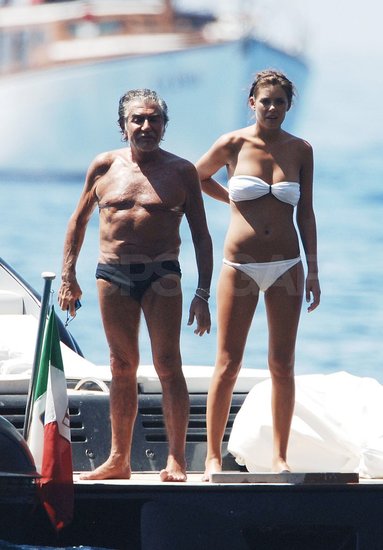 Kristina Bustos