Los Angeles- best dressed hands down beyonce knowles. 27 yr old singer in a multi colored pierre balmain mini dress. paired with a christian dior resort 2009 shoe. beyonce "gets it" and understands fashion well at least ty hunter her stylist does.. nevertheless.. she looked very fresh and poised- per usual. the dress was a great fit for her.. makes her legs look incredible and the backside
her @$$ looks amazing. and lets not sleep on amber rose because she is the "stylista" wearing a white backless alexander mcqueen mini dress and a bubble gum pink lip to accent her shoe and bag. kanye is so lucky!! and i love how she wore her shades the entire 3hrs of the show and was never seen without them.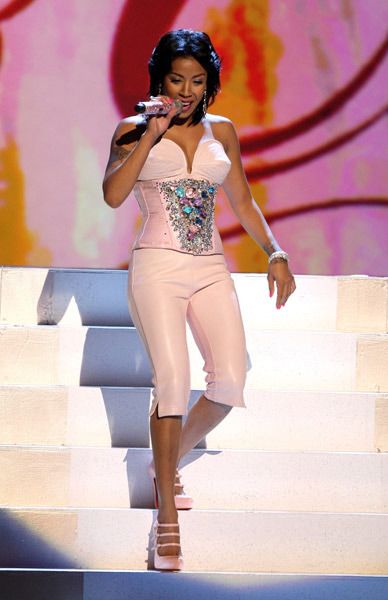 oh keyshia. you look horrible. i dont know what designer
this is but i cant take this. this is reminder me of  selena
from 1995 paired with a christian loub on the foot. a bedazzled
boustier. i cant take it.. good day blaynistas.
Terrence Phearse